10 OCT 2014 | Buraka Som Sistema & The Busy Twist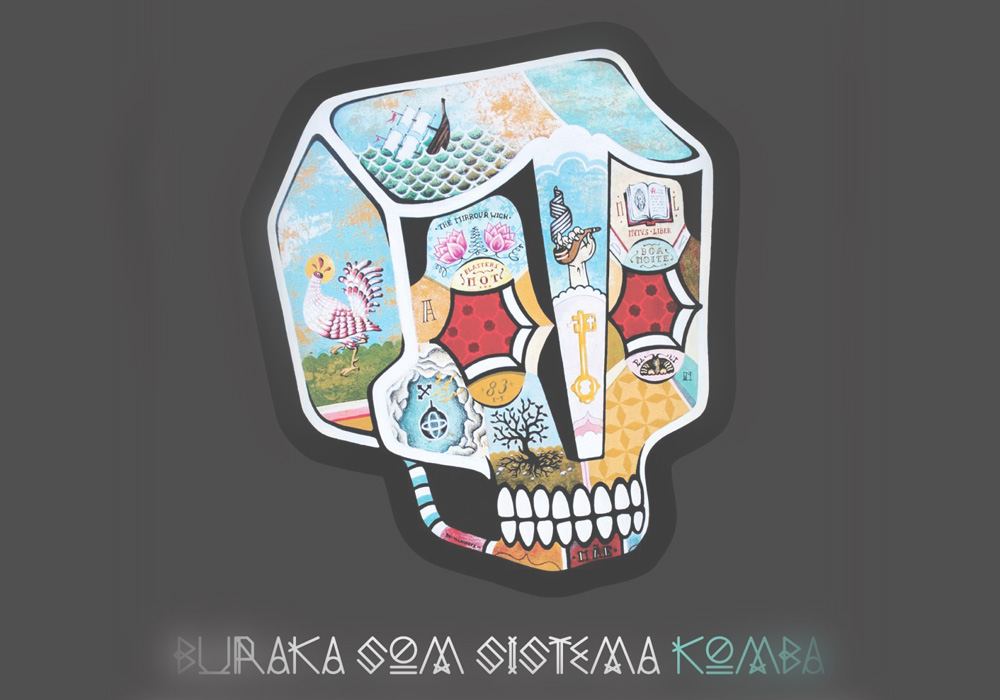 YAAM & Through My Speakers present

BURAKA SOM SISTEMA
Support by The Busy Twist

Aftershow by
Sarah Farina, Qumasiquamé, NGHT DRPS (TMS Soundsystem)
DJ San Gabriel
Click this link to join the FB event:
Tickets for the concert and the afterparty will also be available at the door.
The wild beats of Angolan Kuduro music has been big in Lisbon clubs since the late 90s and Buraka Som Sistema - AKA Branko, Riot, Conductor, Kalaf and Blaya - have fused it with 21st century electronics to create a whole new sound. Now this electro ghettotech take on their favourite South West African music has is quickening and corrupting dancefloors all over the world on the basis of an EP with sounds not many have heard before. This was only the beginning, as their interest in the sounds of the tropical ghettos kept informing their sound and pushing it into new directions, inspiring them to create two full length albums - the breakthrough 'Black Diamond' (2009) that got the world mimicking Luanda dance moves and 'Komba' (2011), the sophomore long player where their sound takes a bold new step into new directions - as well as several singles, an impressive number of remixes and many collaborations with artists like MIA, Petty, Pongolove and Roses Gabor, among others.

Branko and Riot began making music together in their teens, but the core of Buraka Som Sistema formed when the two began working with Angolan producer, Conductor, who brought along an extensive knowledge of Kuduro music to the equation, Angolan MC Kalaf, who translates his vast knowledge of music and culture into the right words at the right time with his signature deep voice and Brazilian dancer-turned-MC Blaya, whose provocative stage antics earned her a permanent spot on the group.
The five draw influences from the music of their youth and culture, fusing it with the inspiration taken from music genres as diverse as techno, drum'n'bass, hip hop and dance music, mixed with all sorts of exciting tropical-flavored music.

Join Buraka Som Sistema in their never-ending celebration of life, as they cross borders and genres to bring you wild, untameable rhythms, urging the listeners to drop their cares and run towards the nearest dance floor.
Things you need to know: This is Blaya (check the video below)
Buraka Som Sistema Aftershow Party
Line-Up & Running Order
 
23:30 - 01:00 - The Busy Twist
01:00 - 02:00 - Sarah Farina
02:00 - End - NGHT DRPS & Qumasiquamé

Click this link to join the FB event of the aftershowparty:
www.facebook.com/events/641143979335093
The Busy Twist...
...are a London based production duo creating African-inspired bass music. Having spent three years travelling between London and Ghana working with local musicians from around the country the two childhood friends Gabriel Benn and Ollie Williams have developed and crafted their unique sound embodying elements of South African house, Kuduro, 2 step and UK funky. This Friday the 2 will deliver their tunes at the official afterparty through the legendary iRevelation Soundsystem at the Official Buraka Som Sistema aftershow party at YAAM.
www.facebook.com/TheBusyTwist
www.soundcloud.com/thebusytwist
Through My Speakers...
...is a family united by a love for music. We create, share and host beats and productions across multiple platforms, from events to record releases. From humble beginnings in Friedrichshain Berlin in 2012, Through My Speakers (TMS) has become a pioneer in hosting eclectic music events. Sarah Farina, Qumasiquamé & NGHT DRPS are part of the TMS collective.