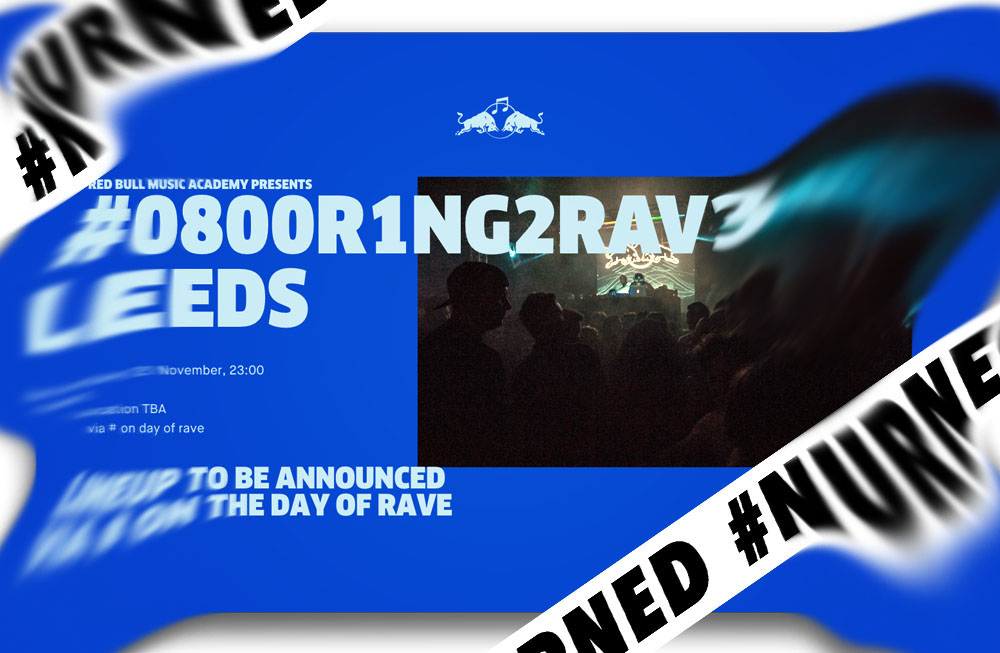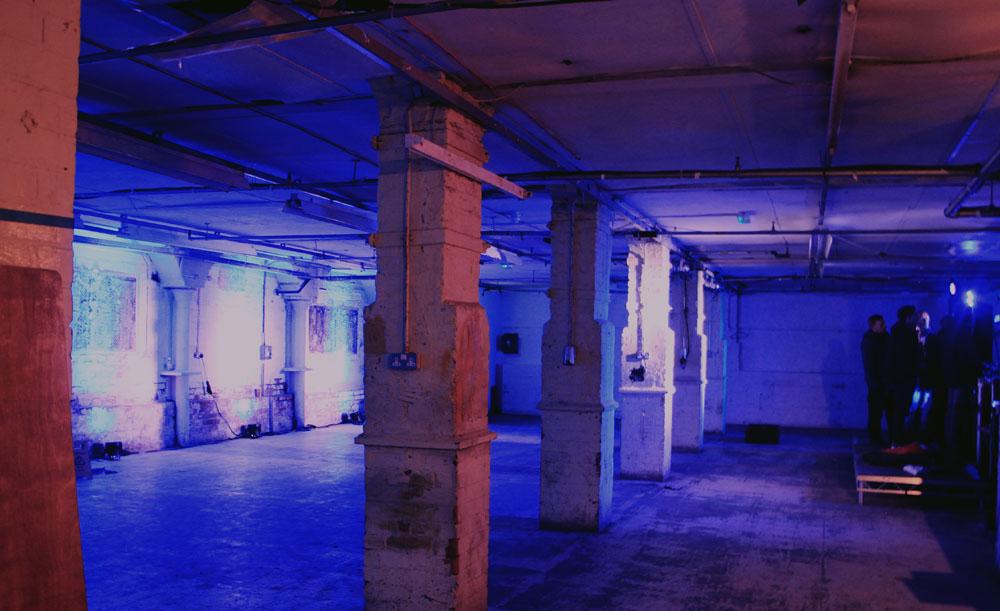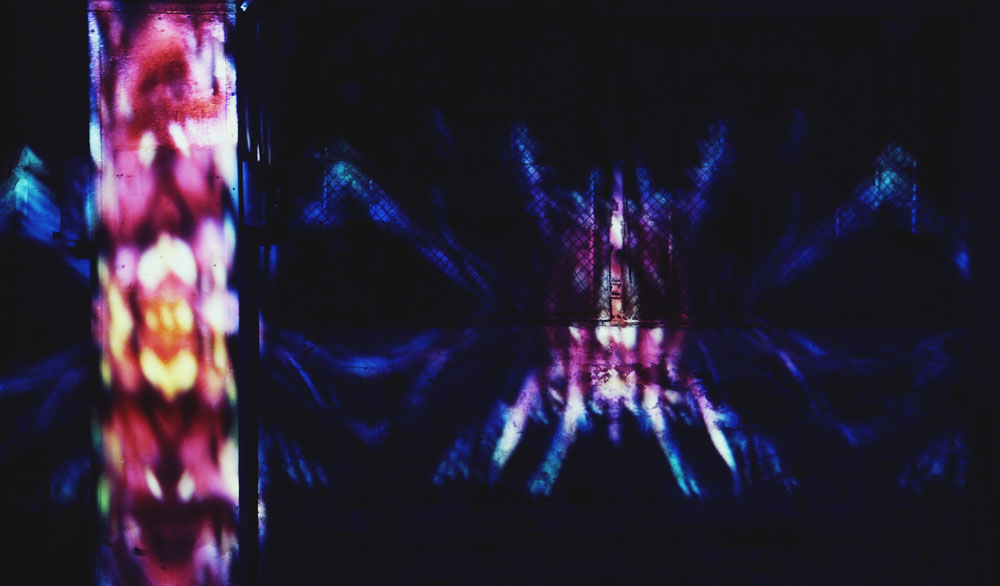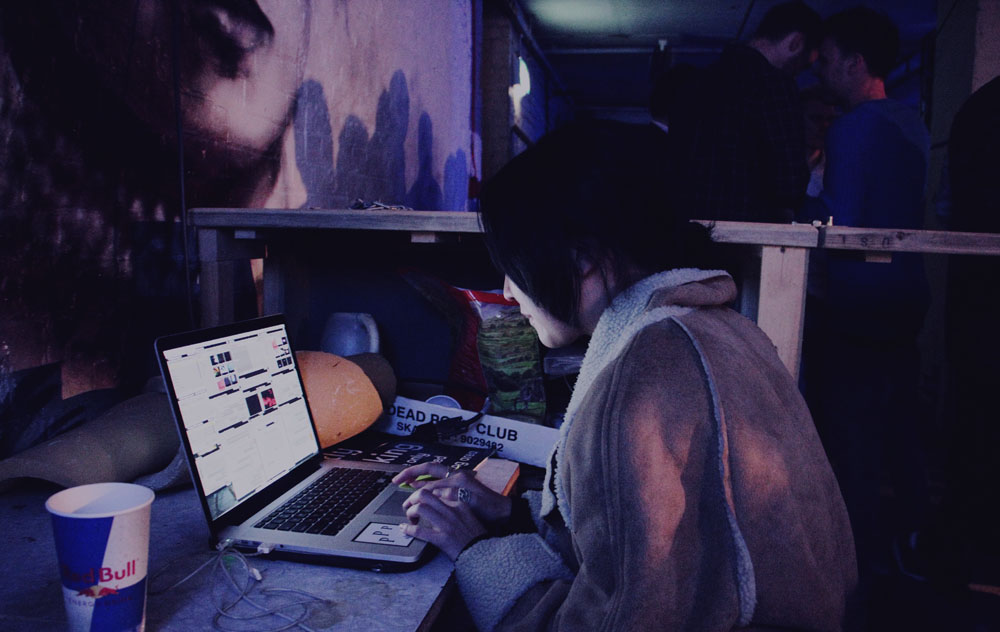 Leeds, 9AM Saturday 21 November - over 8,000 tweets were sent out to clued-in punters and ravers from all across the UK in anticipation for a secret rave set to go down that very night. Location and lineup had been hush hush until then, except for a single recorded sound clip on their Soundcloud page that still remained illusive.
Set up by the innovators of nightlife, the Red Bull Music Academy is paying tribute to a bygone era of illegal raves inspired by the heyday of underground music and club culture. Hosting #0800R1NG2RAV3 - a full-fledged night of proper sound systems, lineup and secrecy. Oh, and it's entirely FREE.

Lending a visual arm to the Leeds edition of this series is TMS sister and multi-disciplinary artist, FROMPAMM also known as Suki Quasimodo behind the decks. Her collaboration with the Red Bull culture team brought forth a blazing set of graphics to accompanying music set in scene by the likes of Bok Bok, L-VIS 1990, Slimzee + AJ Tracey and Kowton.

Appropriately sheltered at Temple Works, a former flax mill that dates back to the Industrial Revolution, FROMPAMM's visual work filled the cracks of dilapidation with bleeding colour, shape and form. Check out more details and photos of how the night went down here.
Gear up for the next leg happening this Friday 4 December in London! Locations and line-ups will be revealed in true old-school fashion: on the day of the event, in response to tweeting the hashtag. More info here.
Photo Credits: FROMPAMM x Naomi Clair